The Authority members are appointed by the Government following selection processes run by the Public Appointments Service.
The legislation which established the Authority provides for the Authority to have a total of nine members – a Chairperson and eight ordinary members. The composition of the Authority is in line with the statutory objective of there being at least 4 men and at least 4 women on the Authority.
The Act requires that Authority members should have appropriate experience, qualifications, training or expertise and knowledge in areas connected with:
Policing matters
Human rights and equality matters
Public sector administration
Board management and corporate governance
Work undertaken by voluntary groups with local communities, in particular work to promote safety in the community, prevent crime or promote awareness of other issues that are relevant to policing services.
Members of either House of the Oireachtas, MEPs, members of Local Authorities, serving members or staff of the Garda Síochána, and members of GSOC or the Garda Inspectorate are not eligible to be members of the Authority.
The Authority is supported by the Executive which consists of a core team of staff headed up by Chief Executive Officer, Ms. Helen Hall.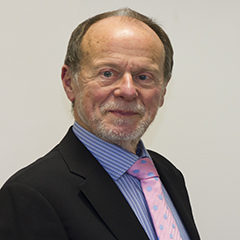 Bob Collins
Bob Collins was appointed to the Authority on 1 January 2016 and was appointed as Chairperson from 1 January 2020. He is a member of the board of the National Library of Ireland. He is a former Director-General of RTÉ, served as Chief Commissioner of the Equality Commission for Northern Ireland from 2005 to 2012 and was Chair of the Arts Council of Northern Ireland. He was the first Chair of the Broadcasting Authority of Ireland and has also served on a number of other boards including the National Concert Hall and the Ulster Orchestra.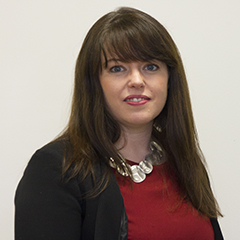 Dr Vicky Conway
Dr Vicky Conway is an Associate Professor in Law, DCU and has previously worked at the University of Kent, Queen's University Belfast and the University of Limerick. She has published widely on policing, criminal justice and miscarriages of justice and is a leading expert on the Garda Síochána. Her third book, Policing Twentieth Century Ireland – A History of An Garda Síochána was published in 2013 and provides a socio-historical analysis of the service, with an emphasis on police culture and accountability. She served as a member of the Commission on the Future of Policing in Ireland and prior to that she was a member of the Policing Authority from 2016-2017. She has been an evaluator for the Council of Europe anti-corruption body GRECO.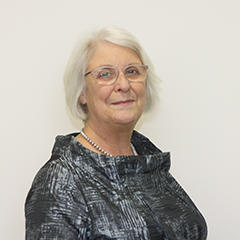 Deborah Donnelly
Deborah Donnelly has had a long career in the public service in Northern Ireland working mainly in the areas of policing and criminal justice. Since 2012 she has worked independently specialising in governance and equality matters. She has worked with DFAT and internationally on issues relating to Women, Peace and Security. She is a Commissioner with the Equality Commission for Northern Ireland, she chairs Ark Housing Association and holds a number of voluntary roles.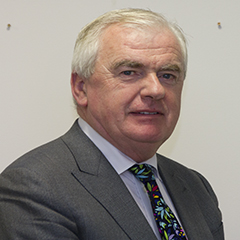 Pat Costello
Pat Costello is a former CEO of Chartered Accountants Ireland and Accounting Technicians Ireland. He is a former Chairman of Chartered Accountants Worldwide which represents over 500,000 Chartered Accountants around the world. He is also a former CEO of the Irish Taxation Institute. Pat has a keen interest in policing matters having experienced its importance to democracies while serving with the United Nations as an Irish Army Officer in the Middle East and the former Yugoslavia.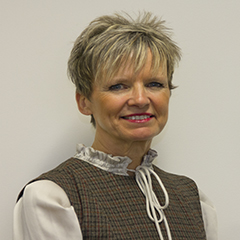 Judith Gillespie
Judith Gillespie was a serving police officer for 32 years, leaving the Police Service of Northern Ireland as Deputy Chief Constable in 2014. In addition to running her own consultancy business, being a Visiting Professor at Ulster University, and her voluntary work in a number of areas, she is a member of the Equality Commission for Northern Ireland and the Probation Board for Northern Ireland.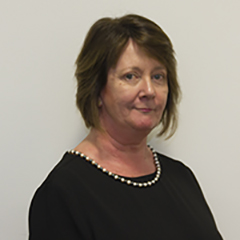 Valerie Judge
Valerie Judge is an independent management consultant, specialising in supporting senior executives to improve personal and organisational performance. She previously worked in a number of senior HR and general management roles in the health and telecommunications sectors and as CEO of a multifunctional shared services centre. Her qualifications include MBA, BSocSc, and Diplomas in ICT, Health Economics, Governance and Executive Coaching. Valerie has been a member and chair of a number of state and charity boards.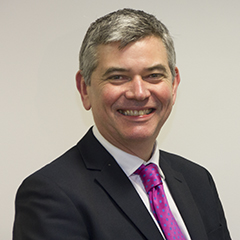 Paul Mageean
Paul Mageean is a qualified solicitor from Belfast. He spent some time in private practice and also spent almost ten years working as the Legal Officer with the Committee on the Administration of Justice (CAJ), the leading human rights organisation in Northern Ireland. More recently, he worked for Criminal Justice Inspection Northern Ireland and was also the Director of the Institute of Professional Legal Studies at Queens University Belfast. He is a member of the Northern Ireland Human Rights Commission and serves as a Parole Commissioner in Northern Ireland and as a member of the Parole Board in the Republic of Ireland. He also chairs the Public Interest Litigation Support (PILS) Project which seeks to support strategic litigation in the human rights and equality field.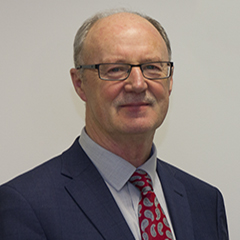 Dr Moling Ryan
Dr. Moling Ryan served as Chief Executive of the Legal Aid Board from 2004 to 2014. He previously served in a number of offices and Departments including Finance, Arts, Heritage and the Gaeltacht, Land Registry and the Courts Service. He was called to the Bar in 1979 and also has degrees from the National University of Ireland, Trinity College and Queens University, Belfast.